The Path to Green Displays is Paved by BenQ Materials' Energy-Saving Materials
With rising global awareness of energy efficiency and environmental protection, governments and corporations are increasingly promoting policies that encourage the use of energy-saving technologies. And as more consumers become concerned about energy costs and environmental issues, there is a growing demand for energy-efficient display devices.
Display manufacturers for their part are investing in R&D to create products that are more energy-efficient while providing superior picture quality and performance. This rising trend is not only bringing tangible benefits to the environment, but also fosters innovation and development in display technology worldwide.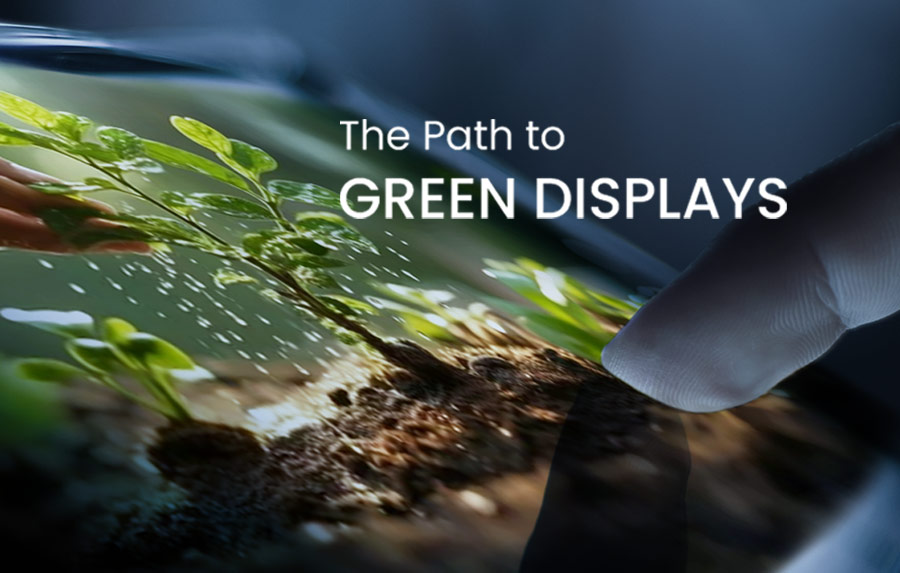 Low-Carbon Solution for High-Resolution Displays
Committed to creating more eco-friendly and distinctive products, BenQ Materials has applied low-carbon principles to the production and development of display-related products. This includes adjusting the light source in the design of functional films, thereby reducing the amount of materials used in achieving energy-saving benefits.
One such innovative product is the Ultra High-Resolution Image Quality Enhancement Polarizer (UHDEP), which integrates optical design, precision engraving, and formulation technologies to address the issue of image color deviation. UHDEP not only significantly reduces the amount of material usage in production, but also improves the light source utilization in displays by cross-applying various materials technologies. Based on the product lifecycle of 1,000 units of a 65-inch 4K TV, UHDEP can effectively lower carbon emissions by 50.4 tonnes (Note 1), which is equivalent to the amount of carbon dioxide absorbed by 4,200 trees per year.
Recycling and Reducing Energy Consumption
BenQ Materials recycles the iodine waste liquid produced in the polarizer manufacturing process into raw materials, achieving a recycling rate of nearly 100%. Adopting a solvent-free manufacturing process not only minimizes the use of organic volatiles, but also saves electricity and gas energy consumption. Improved resource efficiency is another concrete step for environmental protection and sustainable development.
These practical outcomes reflect BenQ Materials leveling its materials science expertise and process customization capabilities to develop new energy-saving products. Forging ahead with greater R&D investment in ways to save energy consumption, BenQ Materials is focusing on environmentally friendly display materials as well as improvements in its manufacturing processes to reduce carbon emissions for a greener, more sustainable future.
Note 1: Based on an average daily usage time of 3.33 hours per TV and a four-year replacement cycle, every 1,000 units of 65-inch 4K TVs sold will save 50.4 tonnes of carbon emissions.

Back to list