Happy 25!
It may be just a number. To us, it's 25 years of evolution from a CD and polarizer manufacturer to a multi-brand materials science solutions provider.
Thanks to all our colleagues, partners, and clients on this amazing journey. Here's looking forward to the next quarter century and beyond filled with continuous innovations that positively impact the world!
Let's take a walk down memory lane and look at some highlights of the past 25 years.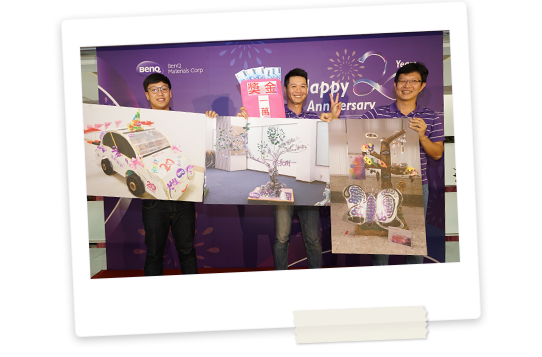 On the 20th anniversary of BenQ Materials, teams from across the company worked hard to create a photo contest that showcased our journey from optical discs to polarizers to medical products. Five years later, we are still adding to this photo album as we continue to grow. Happy birthday, BenQ Materials! We look forward to more discoveries in the next 25 years and beyond!!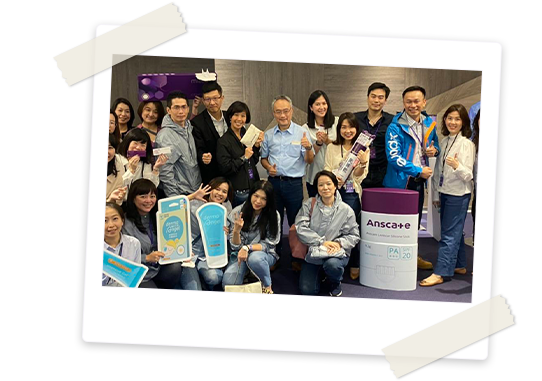 During the COVID-19 pandemic, BenQ Materials organized a successful campaign at Taipei Songshan Airport, which demonstrated the company's commitment to providing consumers with healthy and safe products. We have built eight major healthcare brands and continue to innovate and develop new products that meet the needs of consumers. Congratulations to BenQ Materials on turning 25! After many peaks and troughs, let's keep transforming and innovating for even greater breakthroughs in the years to come.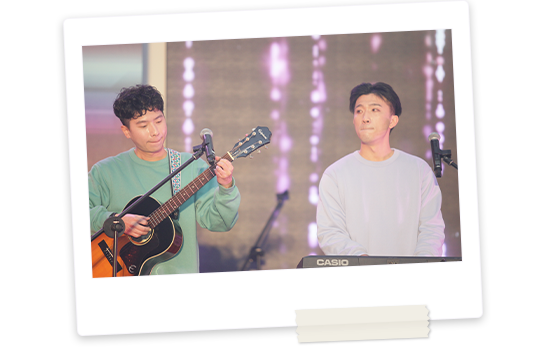 Two years ago, we performed a few classic songs at the year-end party. Our performance was live-streamed online, as we couldn't be there in person to celebrate with everyone. It's an occasion we will never forget. The photos are two years old now, but the memories are still fresh. Organizing a band with colleagues is a challenging process, but it sure makes for a lot of wonderful memories. Let's sing a happy birthday song to celebrate BenQ Materials' 25 years in business and bless its continued success!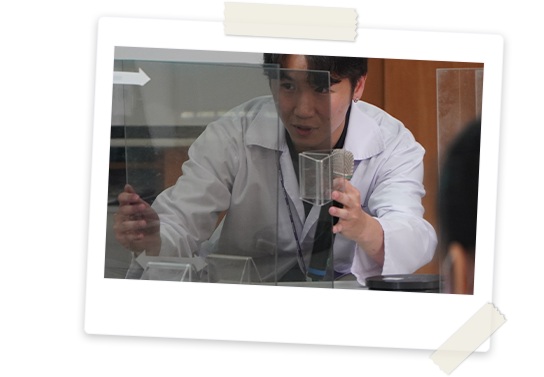 I had the pleasure of participating in the BenQ Materials Science Camp, which took me to a remote village to teach science to kids. This was my first time interacting with children as a lecturer, and I never thought I could make such a positive impact on the community. I'm grateful to BenQ Materials for this opportunity and wish the company a happy 25th birthday!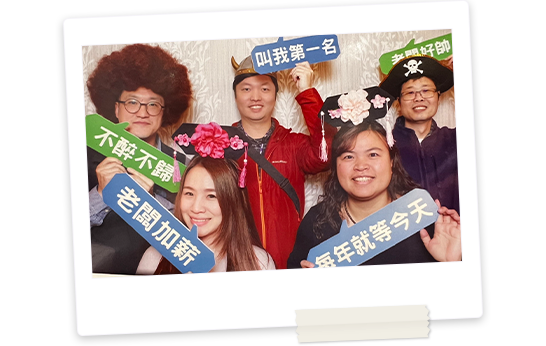 New Year's Eve 2019, before the pandemic. What a moment to take it all in and appreciate everything we have accomplished together. Over the past five years, BenQ Materials faced many challenges, like the COVID-19 pandemic. But we have emerged stronger and I believe we will continue to grow in the future. Wishing the company a happy birthday and good health to our colleagues.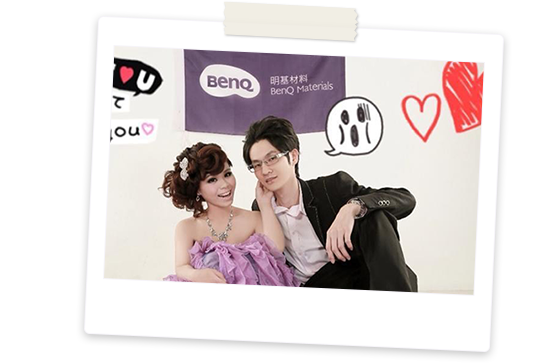 We met and got married at BenQ Materials. The company flag even served as the backdrop for our wedding photos. The purple wedding dress was a symbol of our time at BenQ Materials – choosing the right person and the right company. On this special day, I wish the company rapid growth and a Happy 25th!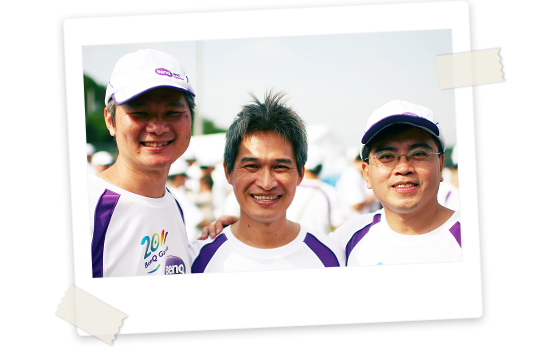 Looking at the past through photos brings back memories. It's heartwarming to see that all the supervisors in this photo are still with the company today. My sincere thanks to them for their dedication. It's been a pleasure to grow with BenQ Materials, and I'm confident the company will continue to thrive in the next 25 years.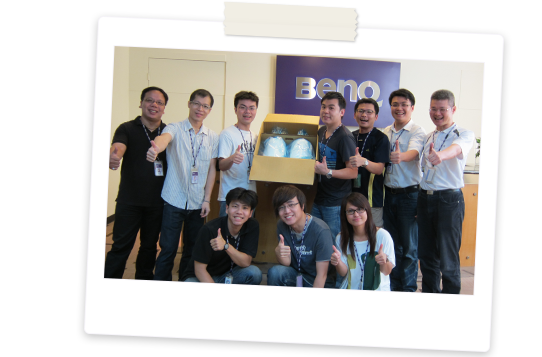 July 10, 2012, was a major milestone for BenQ Materials – we shipped our first lithium battery separator! This photo was taken at the Tainan factory, which is no longer there. The company has come a long way since then. Together, we're only a quarter of the way toward a 100-year enterprise!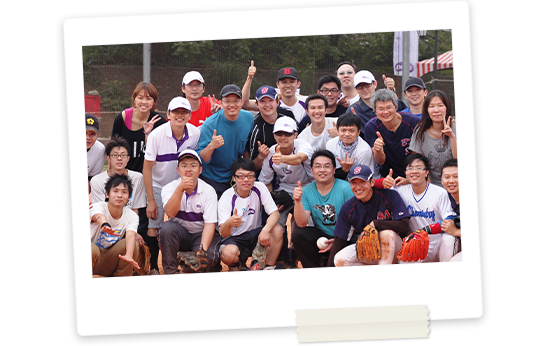 In 2013, I was a shy newcomer to BenQ Materials. The company's softball tournament helped me to break out of my shell and interact with my colleagues. Through these community activities, I saw firsthand how much my colleagues value teamwork and relationship-building. I felt welcomed and knew I had found a home here. Here's wishing BenQ Materials the best of luck. I know we can overcome whatever challenges and up our batting average. Happy 25th Anniversary!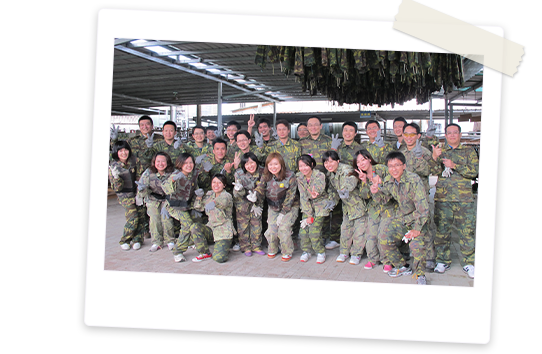 Playing paintball with the biomedical department in 2014. It was a time of great change for the department, which was previously a single team. The department was reorganized into several smaller, more focused teams, each with its own business unit. Now, with better leveraging of expertise and resources, I believe we're a market leader in biomedical materials. Thank you, BenQ Materials, and looking forward to the company soaring to new heights. Congrats on your 25th!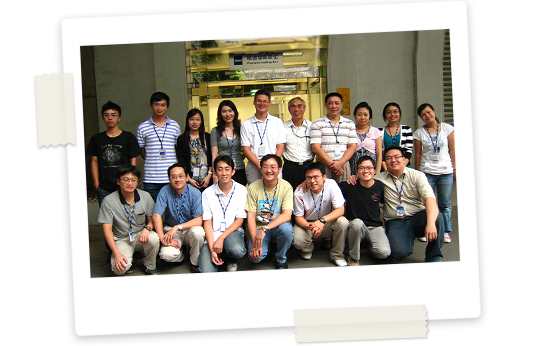 In the early days of the company, the adhesive R&D team was based in the Xingye factory. Looking back at the photo, I was magically transported back to that time. We all took a picture together to commemorate this special moment, and we also wrote down the important milestones that we have achieved. Twenty-five years is a very long time. We wish BenQ Materials a happy birthday and another 25 years of success.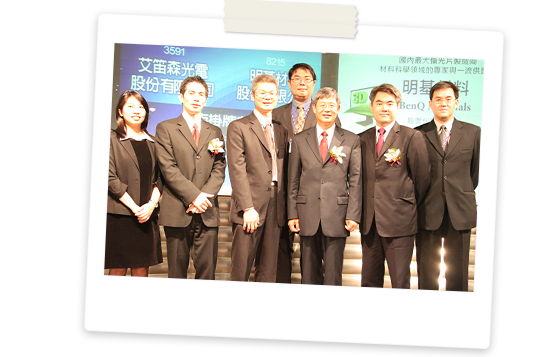 I joined BenQ Materials in 2010, just in time to witness the company's IPO. I remember the excitement of watching the countdown to the official listing, and the sense of honor and responsibility when I rang the bell. The listing of a company is a major milestone, and I was proud to be a part of it. With the dedication of our colleagues, we can achieve great things together in the next 25 years. Together with you, together 25!