BenQ Materials' Silicone Hydrogel Materials Win National Industrial Innovation Award for Shaping the Contact Lens Industry
BenQ Materials' leadership in pioneering innovative healthcare solutions was recognized at the 8th National Industrial Innovation Award of Taiwan's Ministry of Economic Affairs. The award identifies institutions that have made substantial contributions to their industry and highlights the value add of a better life through innovative designs and information technology. BenQ Materials won in the field of biomedical materialization with its new generation of silicone hydrogel (SiHy) contact lenses.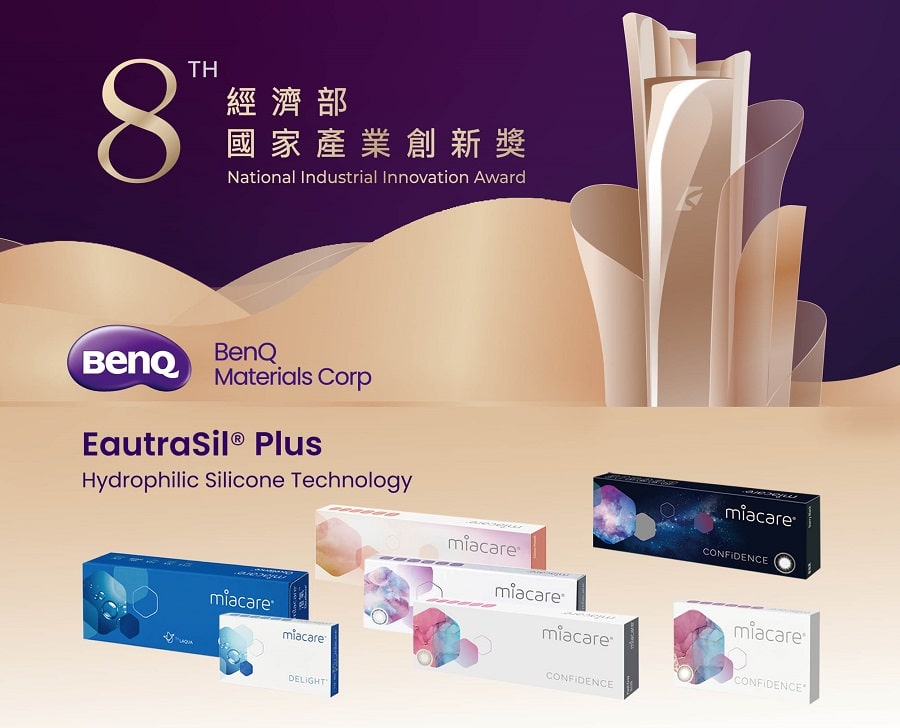 Better vision care with EautraSil® Plus technology
Backed by extensive expertise in materials science applications and being the owner of multiple healthcare brands, BenQ Materials is one of only a handful of contact lens manufacturers in Taiwan with SiHy material development capabilities. Its contact lens brand, miacare, provides silicone hydrogel contact lenses comparable to major European and American brands and offers long- lasting comfortable wear.
"Taking care of your eyes" is miacare's core brand value. This ethos is exemplified in molecular structure design of materials, R&D, and production process management, resulting in the most comfortable and high-quality consumer experience. Based on EautraSil® Plus technology, BenQ Materials developed new generation of high oxygen permeable silicone hydrogel contact lenses with the first-ever solvent-free formulation that is non-irritating and non-sensitizing to the eyes. The lenses also feature exclusive patented technologies, including unique color blocking technology, anti-UV, deposit resistance of lipid and protein. These attributes allow for the long-duration wearing of contact lenses with peace of mind.
BenQ Materials Chairman, ZC Chen, commented, "Wearing contact lenses over long periods often causes soreness and fatigue. Although silicone hydrogel contact lenses have become the mainstay of consumers in Europe and the United States, hydrogel-only products are still predominant in Asia. We have prioritized user comfort to create high oxygen permeability silicone hydrogel contact lenses and continue to introduce market-leading products that meet the needs of users at different stages of their eye-care experience."
Fresh air for the eyes, for the planet
An integral part of miacare's product development is BenQ Materials' emphasis on ESG. At every stage, all efforts are focused on promoting environmentally friendly practices premised on the concept of a circular economy and a holistic plan for green design, production, and recycling. Future initiatives include making premium contact lenses even more easily accessible and taking the consumer experience up a notch – all part of miacare's journey to "oxygenate" the Earth for better sustainability.
The National Industrial Innovation Award further inspires BenQ Materials to continue leading Taiwan's industrial development, mutually enhancing national and corporate competitiveness, and contributing to a sustainable global environment.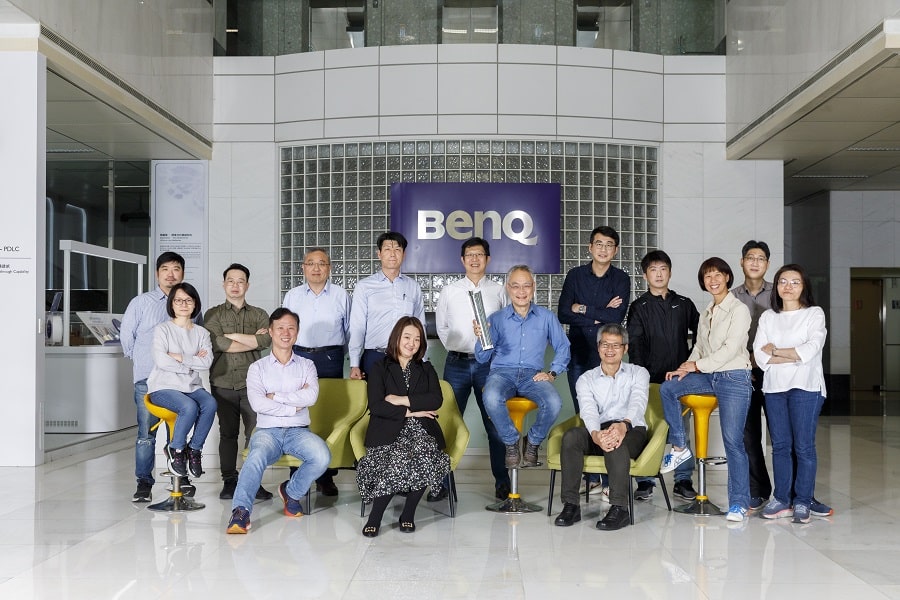 Back to list