BenQ Materials Leads the Way in Securing Carbon Offsets from Taiwan's Ministry of Environment
The establishment of the Taiwan Carbon Solution Exchange in August 2023 has led to a greater focus on the issue of carbon rights. Carbon credits offer a mechanism in line with the global goal of net-zero emissions and is one of the main ways that corporations can meet government requirements to reduce their carbon footprint.
By placing a greater value on carbon, businesses have been more likely to adopt new green energy technologies and digital energy-saving systems, while also paying more attention to the issue of carbon rights offsetting.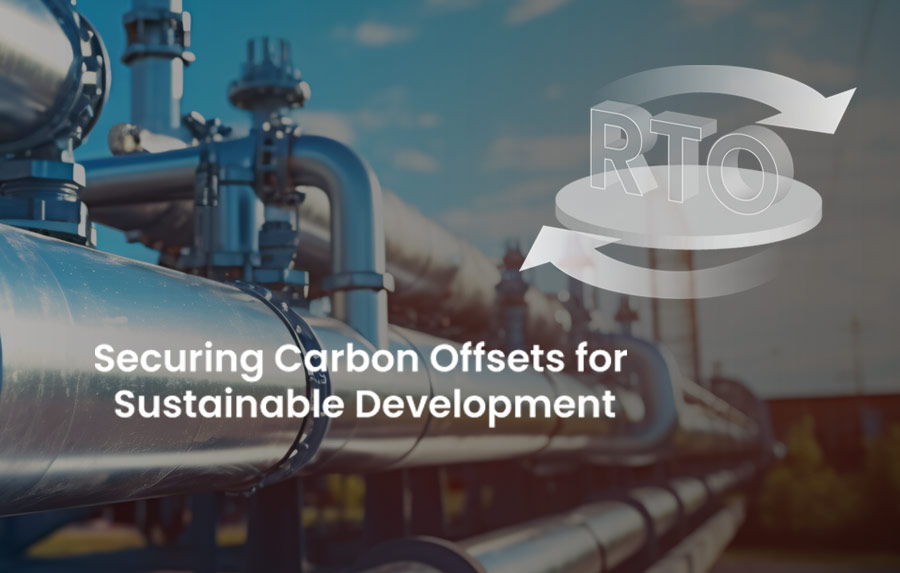 Full Steam Ahead!
As a trailblazer in carbon reduction efforts in Taiwan, BenQ Materials has achieved a significant milestone by securing carbon offsets from Taiwan's Ministry of Environment (MoE) through an initiative, certified by the MoE, that uses steam instead of electricity to obtain carbon credits from regenerative thermal oxidizers (RTOs).
The first of its kind in Taiwan, the RTO Waste Heat Recovery Equipment Offset Project ("RTO Project") allows for carbon emission savings to be exchanged for carbon credits. It demonstrates BenQ Materials' commitment to environmental stewardship by spearheading implementation of the concept of carbon rights.
BenQ Materials has over the years introduced water and power-saving facilities and automated monitoring systems, while also improving energy efficiency through better energy management and process modifications. Guided by an energy-saving mindset, BenQ Materials has also actively explored various energy solutions. These include installing solar panels in the factory to generate green electricity and recycling RTO waste heat into steam for reuse, thereby reducing the amount of natural gas consumption.
Carbon emission savings from the RTO Project yield 1,529 tonnes of carbon credits annually, which is equivalent to the annual carbon absorption capacity of 3.9 Daan Forest Parks. Additionally, the heat recovery equipment saves 800,000 kWh of natural gas each year, comparable to the annual energy consumption of 4,000 households.
Arduous Certification
BenQ Materials took the initiative to implement the RTO Project and applied for MoE certification to obtain carbon offset credits. Due to the MoE's stringent audits, only a few companies in Taiwan have obtained carbon offset certification.
During the application process, BenQ Materials overcame many hurdles to successfully pass the MOE's review. These included rigorous carbon emission calculations, patent documentation, and multiple certifications such as air pollution-free certificates from the Hsinchu Science Park and Taoyuan Environmental Protection Bureau, as well as third-party verification.
By reducing reliance on fossil fuels and taking another step to effectively mitigate the effects of climate change and greenhouse gases, the successful implementation of the RTO Project creates positive environmental and social impact, prioritizes regulatory compliance, and brings economic benefits that foster BenQ Materials' sustainable development.

Back to list