Continuing to Build Sustainability Strength, BenQ Materials Wins Three Awards from TCSA in 2022
According to the World Economic Forum, while progress in promoting ESG values has been made, most companies, especially small and medium-sized ones, still struggle to develop a concrete strategy and direction in this regard.
By publishing their sustainability reports, large companies not only increase transparency and accelerate sustainability initiatives, but also provide valuable insights for smaller companies embarking on their ESG journey.
Contributing to the development of corporate ESG in Taiwan, BenQ Materials began publishing its sustainability report in 2020. In that first year, we won two accolades from the TCSA (Taiwan Corporate Sustainability Awards) — namely, Silver in the Corporate Sustainability Report Awards and the Silver Award for Water Resources Management.
In 2022, BenQ Materials continued gaining recognition from the TCSA, again winning the Silver Award in the Sustainability Report category in addition to an award for Talent Development and as one of the Top 100 ESG Excellence Corporations in Taiwan.
With sustainable development in our DNA, our management strategy is heavily centered around ESG values. Our long-term goal of achieving carbon neutrality by 2050 is manifested in our manufacturing and product development processes. Sustainable cycles are incorporated at source during product design and we are committed to developing more low-carbon products, demonstrating our commitment to reducing carbon emissions.
We are also actively deepening collaborations with supply chain partners by setting up a sustainable supply chain management framework and launching a short and medium-term audit program for existing suppliers based on the RBA (Responsible Business Alliance) audit.
In terms of corporate governance, we are actively addressing the operational risks and opportunities brought about by climate change and formally introduced the TCFD (Task Force on Climate-related Financial Disclosures) at the end of 2021.
Going forward, we will actively implement various sustainability policies and actions to integrate our corporate ESG strategy with the various indicators of the United Nations' SDGs, ensuring that BenQ Materials will jointly influence Taiwan's society to accelerate sustainable business operations in line with international standards.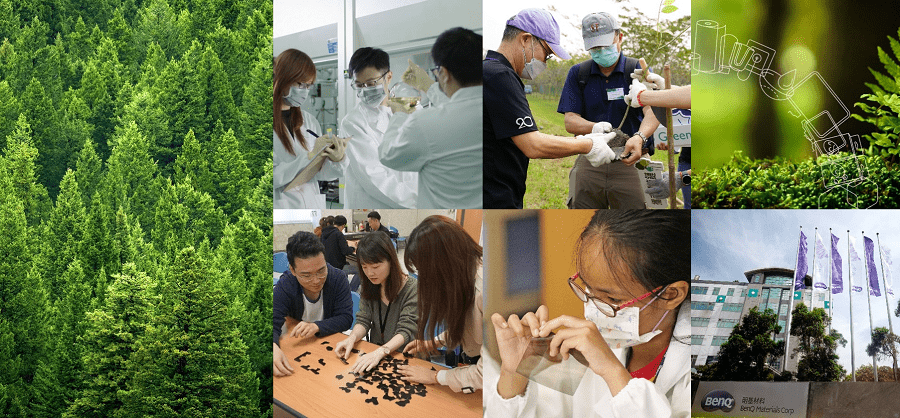 Back to list